Overview


An Achilles tendon rupture is when part or all of your tendon is torn. The Achilles tendon connects the calf muscle in your lower leg to your heel bone. It allows you to point your foot down and to rise on your toes. A tear is caused by an injury or increased pressure, such as during sports or a fall. The following may make your Achilles tendon weak or stiff, and more likely to tear. A past tendon tear. Lack of physical activity. Abnormal bone structure in your foot. Obesity. Older age. Medicines, such as steroids and antibiotics.
Causes
As with any muscle or tendon in the body, the Achilles tendon can be torn if there is a high force or stress on it. This can happen with activities which involve a forceful push off with the foot, for example, in football, running, basketball, diving, and tennis. The push off movement uses a strong contraction of the calf muscles which can stress the Achilles tendon too much. The Achilles tendon can also be damaged by injuries such as falls, if the foot is suddenly forced into an upward-pointing position, this movement stretches the tendon. Another possible injury is a deep cut at the back of the ankle, which might go into the tendon. Sometimes the Achilles tendon is weak, making it more prone to rupture. Factors that weaken the Achilles tendon are as follows. Corticosteroid medication (such as prednisolone) - mainly if it is used as long-term treatment rather than a short course. Corticosteroid injection near the Achilles tendon. Certain rare medical conditions, such as Cushing's syndrome, where the body makes too much of its own corticosteroid hormones. Increasing age. Tendonitis (inflammation) of the Achilles tendon. Other medical conditions which can make the tendon more prone to rupture; for example, rheumatoid arthritis, gout and systemic lupus erythematosus (SLE), lupus. Certain antibiotic medicines may slightly increase the risk of having an Achilles tendon rupture. These are the quinolone antibiotics such as ciprofloxacin and ofloxacin. The risk of having an Achilles tendon rupture with these antibiotics is actually very low, and mainly applies if you are also taking corticosteroid medication or are over the age of about 60.
Symptoms
Symptoms of an Achilles tendon rupture usually directly follow a traumatic event where the foot is forced in an upward position at the ankle, causing a sudden tight stretch of the Achilles tendon. There can also be a direct blow to the tendon causing a rupture. There is typically a popping feeling or even a popping sound described during the occurance of the rupture. Typically there is pain with swelling in the region. Often the patient is unable to put weight on this foot as there is too much pain.
Diagnosis
When Achilles tendon injury is suspected, the entire lower lag is examined for swelling, bruising, and tenderness. If there is a full rupture, a gap in the tendon may be noted. Patients will not be able to stand on the toes if there is a complete Achilles tendon rupture. Several tests can be performed to look for Achilles tendon rupture. One of the most widely used tests is called the Thompson test. The patient is asked to lie down on the stomach and the examiner squeezes the calf area. In normal people, this leads to flexion of the foot. With Achilles tendon injury, this movement is not seen.
Non Surgical Treatment
Your doctor may advise you to rest your leg and keep the tendon immobile in a plaster cast while it heals. Or you may need to have an operation to treat an Achilles tendon rupture. The treatment you have will depend on your individual circumstances, such as your age, general health and how active you are. It will also depend on whether you have partially or completely torn your tendon. If you have a partial tear, it might get better without any treatment. Ask your doctor for advice on the best treatment for you. If you need pain relief, you can take over-the-counter painkillers such as paracetamol or ibuprofen. Always read the patient information that comes with your medicine and if you have any questions, ask your pharmacist for advice.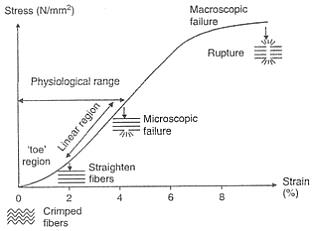 Surgical Treatment
There are two different types of surgeries; open surgery and percutaneous surgery. During an open surgery an incision is made in the back of the leg and the Achilles tendon is stitched together. In a complete or serious rupture the tendon of plantaris or another vestigial muscle is harvested and wrapped around the Achilles tendon, increasing the strength of the repaired tendon. If the tissue quality is poor, e.g. the injury has been neglected, the surgeon might use a reinforcement mesh (collagen, Artelon or other degradable material). In percutaneous surgery, the surgeon makes several small incisions, rather than one large incision, and sews the tendon back together through the incision(s). Surgery may be delayed for about a week after the rupture to let the swelling go down. For sedentary patients and those who have vasculopathy or risks for poor healing, percutaneous surgical repair may be a better treatment choice than open surgical repair.
Patiko (0)
Rodyk draugams